Founder
Ambitions that go far beyond creating clothes
An ocean of ​​plastic
The sun's rays dance on the water, and you grab your surfboard and paddle out into the waves while soaking up the impressions. In the middle of the calm blue sea, something touches your leg. You expect it to be seaweed, but instead, it's plastic you pull out of the water. And you realize that - you are surrounded by plastic.

Katrine's experience in Bali made her aware of how many tons of plastic are floating around the world's oceans and what a threat it poses to all life below and above the surface.
Drive and dedication
The belief in re-establishing the untamed magic of the ocean was and always will be Katrine's, and thus Copenhagen Cartel's, driving force. A drive and dedication to create change, combined with the curiosity to learn and the willingness to make mistakes to develop solutions, make it possible to turn waste into value.

Thus, the idea for Copenhagen Cartel was born in Bali, brought to life in Copenhagen, and continues its growth internationally.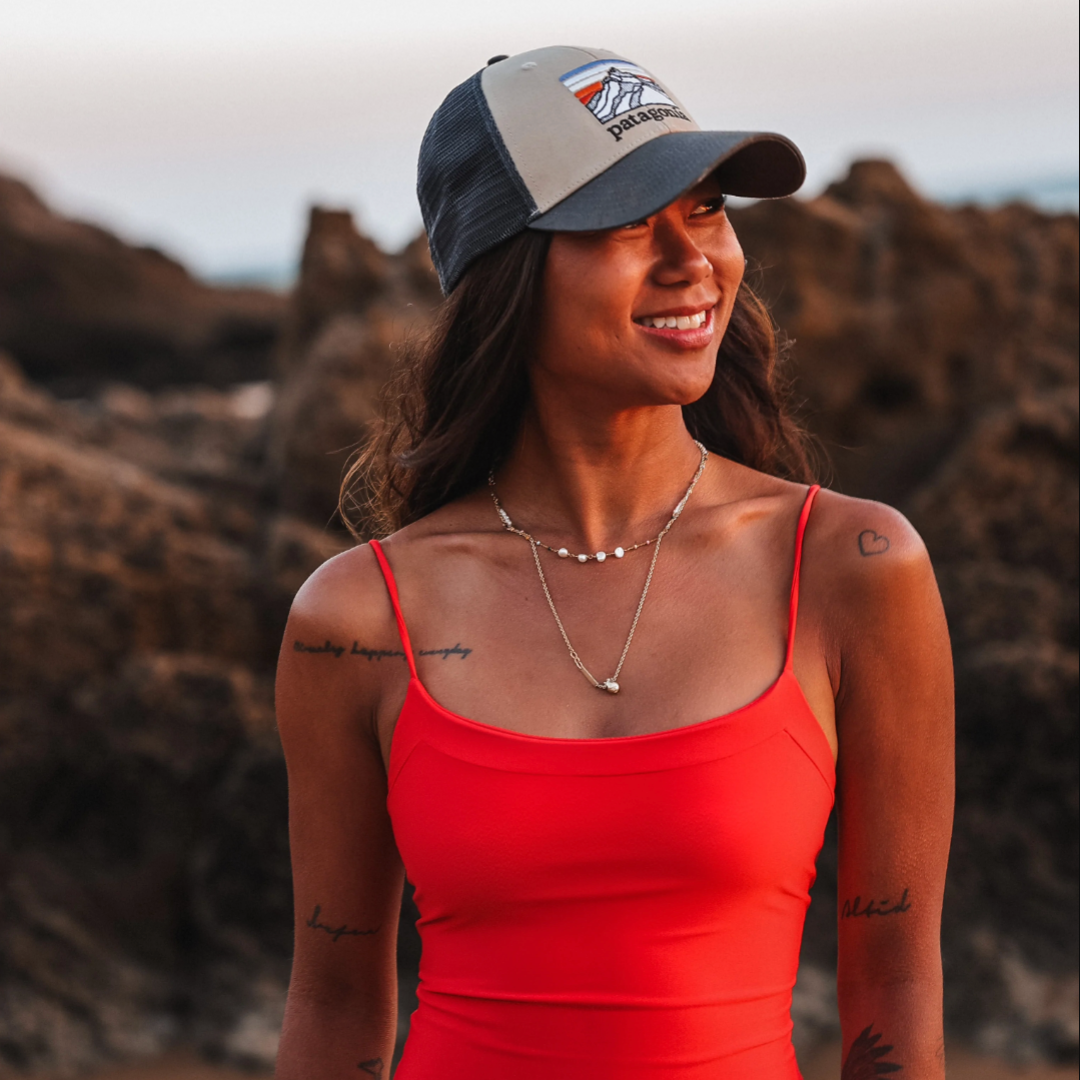 Founded in 2020
Katrine and her good friend Martin (co-founder) launched her passion project. Their desire to make a difference to the sea gave them the strength to start Copenhagen Cartel alongside their full-time work.

In January 2021, Katrine and Copenhagen Cartel opened the 6th season of DR's popular program, Løvens Hule.

The compassionated, emotional, and purpose-driven pitch got the investor Christian Arnstedt on the hook. It made it possible for Katrine and the two partners, Martin (co-founder) and Anne Karina (co-founder), to go "all in" on Copenhagen Cartel. After that, it took off.